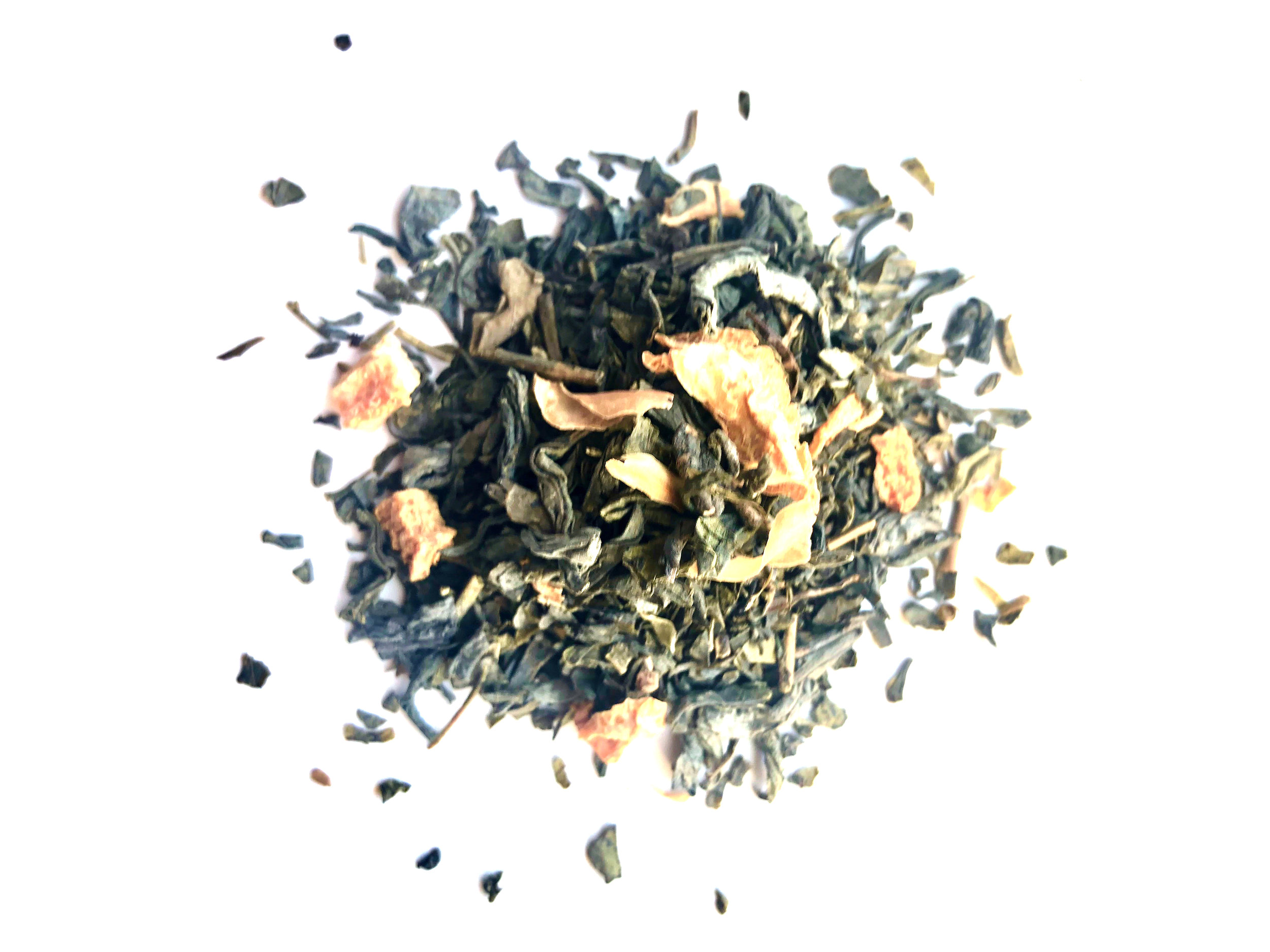 Dune Grass Green
Green tea infused with lemon peels for a light clean citrus and green flavors
Green tea infused with lemon peels for a light clean citrus and green flavors. This light and breezy green tea is a great option for hanging out at the beach and soaking in the ocean air.
Dune Grass Green
• Handcrafted at The Southwest Washington Coast
• Made With Only 100% Organic, Fair Trade Herbs
• Artisan Loose Leaf Blend From Beach House Teas
• Blended by Hand in Small Batches
• Gluten Free/Vegan
• Caffeine-Free
• 2 oz of loose leaf tea - Makes 25-30 Cups of Tea depending on taste
Ingredients:
Organic Green Tea Leaves

Organic Lemon Peel

HOW TO STEEP

1 HEAPING TSP
Scoop loose-leaf tea into infuser, depending on taste

212° F
Heat fresh water

6-8 FL OZ
Pour water over tea

2-3 MINS
Stay close to this steep time for optimal flavor

1-2 STEEPS
Use fresh leaves often

Packaging
At Beach House Teas we take great care to package and seal our tea for the absolute freshest taste and why we package our teas within 30 days of blending. All our tea is carefully crafted in small batches and immediately sealed in a resealable natural Kraft stand up pouch or a 6-inch tall tea tin with a slip lid to seal in freshness.

Process
All products at Beach House Teas are handmade in small batches to ensure quality and freshness. Because of this, appearance may differ slightly with each batch.